About Lang Racing Development
We've spent the last decade focusing on the reliability required to build successful endurance race cars. That experience has given us a wealth of knowledge that other shops just can't match. Whether it comes to the ideal suspension design on a modified street car or the build of a competition engine, we know where the pitfalls are and where less experienced shops can drop the ball. Our dedication to perfection is what sets us apart from our competition both on the track and in our shop. We take the same pride in our customers cars as we do in our own. Our years of custom design and engineering experience make us the only choice for the racer or hobbyist seeking expert guidance and support in developing their own race/track car or just maintaining their beloved daily driver.
While our name says we're a race shop, the fact is, that we work on more street cars than race cars. Fortunately for our customers, we take our endurance racing mindset to work with us when we maintain your vehicle, and that makes us very different. We've worked hard to become one of the top BMW and Porsche repair and service centers in Orange County. We utilize a small group of people who are each experts in their field to help us maintain our customers road cars. Our customers are enthusiasts and often times will wait with their car while we work, and we encourage that. We've found that customers appreciate seeing our attention to detail first hand, and we have no secrets about the way we work. While other shops may force you to drop off your car or go sit in their waiting room while your car is fixed, we give you the option to watch us work. For that reason we've become the go to shop in Orange County for enthusiast owners and quite often the DIY mechanic who just doesn't have the special tools to do what we can.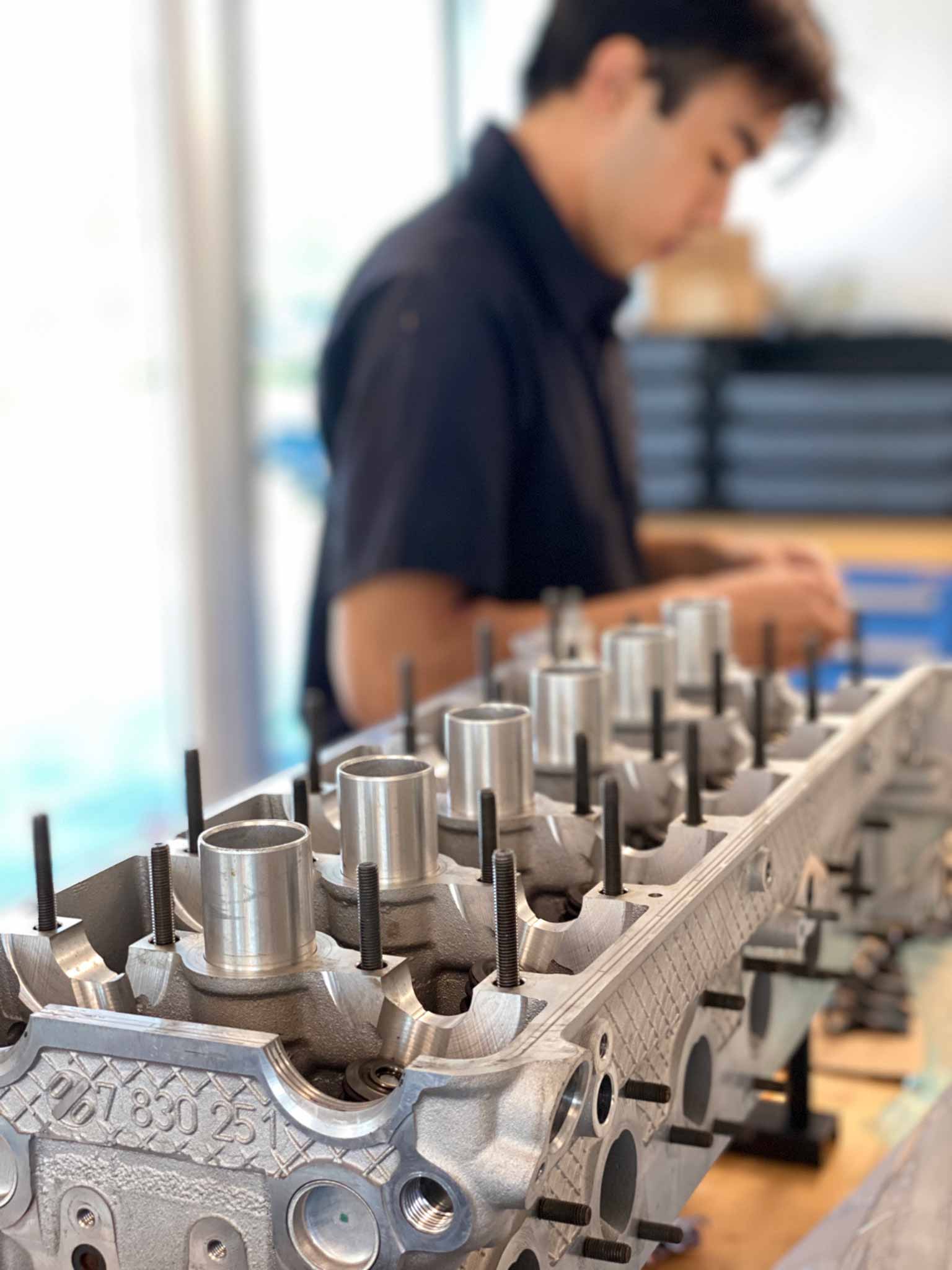 While we pride ourselves on being meticulous, we also focus on meeting the high demands of our customers at a price that is reasonable. Racing always breads an economic mindset that we take with us when we do maintenance on our customers cars, the amount of money our expertise can save our customers is what keeps them coming back.
Employee owned means quality committment
Any experienced business owner will tell you that aligning the employees mindset with the owners is one of the most difficult things to achieve. For many years we had the same problem, we decided in 2019 to become an employee owned company. We created a profit sharing program that enables our technicians and employees to share in net profits as well as receive stock ownership. We feel we've been able to create an environment where every customer has a great experience at Lang Racing Development regardless of who they happen to interact with. Every single technician at Lang Racing values the customers they service, this shows through in the way we look at your vehicle and try to deliver the experience we would want if it was our own car. This mindset is what has kept us in business for almost a decade and as we grow we knew we had to have that same vision in each and every employee. We think you'll find the Lang Racing experience unlike any other shop you've visited.