NASA WERC 3.5 Hour Enduro at Willow Springs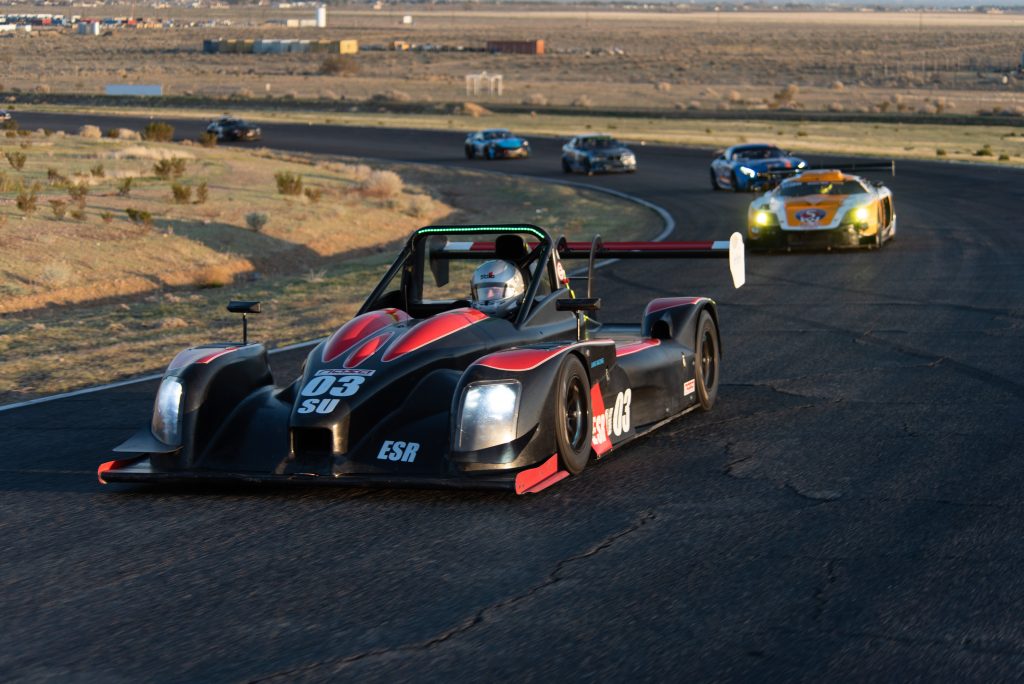 The first 2020 race in NASA WERC was a 3.5 hour enduro at Willow Springs. We had a few things on our checklist to get this car ready for the endurance season. We wanted to add some real lights to the car without ruining any of the aerodynamics. This meant we had to utilize small headlight space to put in as much light as possible. We had some past lighting experience selling LED's on our online store. We knew we just wanted to look for the highest wattage and lumen output that would fit in this small space. We ended up finding some nice products from Baja Designs that put out 80w per light and still fit. These consumed quite a bit of power so we found that the connectors in the car just couldn't handle it. We decided to rewire the front of the car completely to give enough head room to add a second pair of lights in the future if needed. In our experience you can just never have enough lighting in night racing.
Our second task was to add a reliable radio setup to the car. Communication in a race car is always an issue so we didn't want anything but the best setup we could find. We worked with Charles over at racingradios.com to have a custom setup made for our car that worked with the existing connectors our car already had. He was able to create a wiring harness for us that worked with our Cosworth steering wheels' existing Push to Talk button. This really made the installation simple and saved us a lot of time in wiring on our end. During the race our radios worked flawlessly despite how much vibration and noise we have driving an open cockpit prototype.
We also had to learn how to pour a custom seat insert for the driver. Despite having plenty of experience with composites in our shop, pouring the seat definitely had a learning curve. We were able to make a good seat on our second attempt. The instructions and support from Bald Spot Sports was very helpful and the quality of their seat kits was fantastic.
To be competitive in ESR the car also had to have a dry break fuel system that could be filled quickly without spilling a drop. The car unfortunately wasn't built with this so we called in Steve from Pavlov Racing to help make a custom dry break setup for the car. Due to time constraints we were not able to build a complete fuel rig for this race so we had a setup of 11 gallon dump cans with redhead dry breaks ready to go. Although our competition would have professional fueling rigs we thought we could still do our fuel stops relatively quickly and we would have the added advantage of burning less fuel than most of our competition.
In our next installment we'll review how we got the car, and the driver, ready to race…